Renowned Speakers

Santiago M Herrero
Director of Cardiac Intensive Care Unit Jilin Heart Hospital, China
Natalia Freund
Department of Clinical Microbiology and Immunology Tel Aviv University, Israel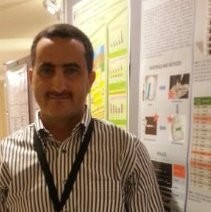 Nabil Saad Mohammed Harmal
Department of Microbiology, Asia Metropolitan University, Malaysia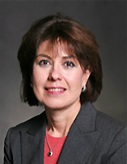 Delfina C. Domínguez
Clinical Laboratory Sciences College of Health Sciences, USA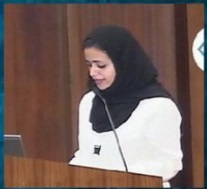 Fadwa AlBawardi
Ministry of National Guard-Health Affairs (MNG-HA), Saudi Arabia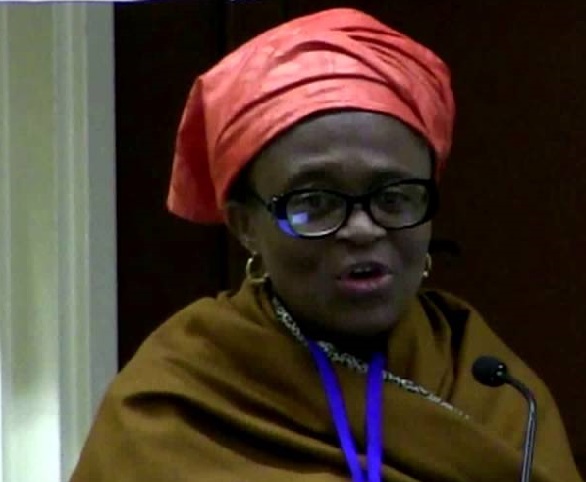 Grace Pennap
Nasarawa State University, Keffi, Nigeria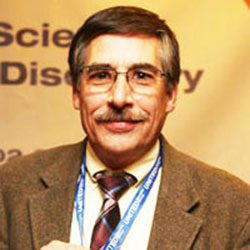 Brent E. Korba
Professor
Georgetown University Medical Center
, USA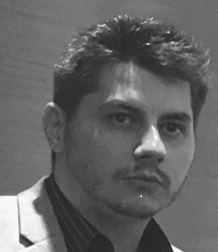 Pierre Burguière
Founder & CEO
AMA Research Solutions
, France
Recommended Global Microbiology Conferences
Diagnostic Microbiology-2018
Diagnostic Microbiology-2018
Details of Diagnostic Microbiology-2018 in Canada:
Diagnostic Microbiology-2018 provides a forum for the presentation and discussion of latest developments and cutting – edge research in the field of Diagnostic Microbiology and Infectious Diseases that applies in the diagnosis, treatment and prevention of diseases. Diagnostic Microbiology-2018 will feature a large number of stimulating presentations throughout the two day event, including keynote presentations, oral and poster presentations. Delegates will hear about the latest research or innovation in education in a myriad of different contexts, and will have the opportunity to actively participate in an interactive program.
Best student papers will be judged and awarded during the conference. Young researchers are invited to join the conference on a reduced conference fee.
Diagnostic Microbiology-2018 encourages the sharing of research and innovation across the following sub-themes as well as directly related to the overall conference theme – The Role of Research in Diagnostic Microbiology, Infectious Diseases and Safety in Healthcare.
| | | |
| --- | --- | --- |
| Conference Name | Place | Date |
| Diagnostic Microbiology-2018 | Montreal,Quebec, Canada | Sept 24-25,2018 |
Scientific Sessions
1. Gastrointestinal infections
Gastrointestinal infections are viral, bacterial or parasitic infections that cause gastroenteritis, an inflammation of the gastrointestinal tract involving both the stomach and the small intestine. Symptoms include diarrhea, vomiting, and abdominal pain. Dehydration is the main danger of gastrointestinal infections, so rehydration is important, but most gastrointestinal infections are self-limited and resolve within a few days. However, in a healthcare setting and in specific populations (newborns/infants, immunocompromized patients or elderly populations), they are potentially serious. Rapid diagnosis, appropriate treatment and infection control measures are therefore particularly important in these contexts.
Helicobacter Pylori Treatment
Gastrointestinal Disorders
Diagnosis of gastrointestinal
Liver diseases
Irritable Bowel Syndrome
Cellular and Molecular Gastroenterology
Gut Microbiome
2. Skin infection:
• Dermatological Diseases
• Diagnosis in Dermatopathology
• Inflammatory Dermatopathology
• Skin-Toxico Pharmacology
• Cosmetic Dermatology
• Melanoma
• Allergy and Immunology
• Skin Cancer
• Sunburn
• Alopecia & Trichology
• Skin Pigmentation
3. Urinary Tract Infection (UTI) :
A urinary tract infection (UTI) is an infection from microbes. These are organisms that are too small to be seen without a microscope. Most UTIs are caused by bacteria, but some are caused by fungi and in rare cases by viruses. UTIs are among the most common infections in humans.
A UTI can happen anywhere in your urinary tract. Your urinary tract is made up of your kidneys, ureters, bladder, and urethra. Most UTIs only involve the urethra and bladder, in the lower tract. However, UTIs can involve the ureters and kidneys, in the upper tract. Although upper tract UTIs are more rare than lower tract UTIs, they're also usually more severe.
Diagnosis of Kidney and Urinary Tract Disorders
Urethritis
Blood Vessel Disorders of The Kidneys
Cancers of the Kidney and Genitourinary Tract
Cystic Kidney Disorders
Dialysis
Disorders of Kidney Tubules
Disorders of Urination
Kidney Failure
Obstruction of The Urinary Tract
Stones in The Urinary Tract
4. Neurological Infection :
Viral and immune mediated disorders of the nervous system are among the most challenging neurological disorders. The most common neuroimmune disorder is multiple sclerosis; and HIV is the most common viral infection of the nervous system. Common to both disorders is the progressive loss of neurons, resulting in significant cognitive and motor dysfunction. A major focus of Mayo researchers is to understand the pathophysiology of neuronal injury associated with these disorders to develop new diagnostic markers, therapeutic targets, and new areas of research applicable to other neurodegenerative diseases.
Herpes simplex encephalitis
West Nile virus neurologic infections
Creutzfeldt–Jakob disease
Neurosarcoidosis
Polymerase chain reaction amplification of virus sequences from CSF specimens for diagnosis
Progressive multifocal leukoencephalopathy (PML)
AIDS–related viral infections of the nervous system
Chronic meningitis
5. Infectious Diseases:
Infectious diseases are caused by pathogenic microorganisms, such as bacteria, viruses, parasites or fungi; the diseases can be spread, directly or indirectly, from one person to another. Zoonotic diseases are infectious diseases of animals that can cause disease when transmitted to humans.
· Bacterial and viral Infectious Diseases
· Fungal and parasitic Infectious Diseases
· Food-borne, air-borne and water-borne Infectious diseases
· Sexually Transmitted diseases
· Pediatric Infectious Disease
· Communicable infectious diseases
6. Diagnostic Microbiology and It's Application:
Diagnostic microbiology is the study of microbial identification. Since the discovery of the germ theory of disease, scientists have been finding ways to harvest specific organisms. Using methods such as differential media or genome sequencing, physicians and scientists can observe novel functions in organisms for more effective and accurate diagnosis of organisms. Methods used in diagnostic microbiology are often used to take advantage of a particular difference in organisms attain information about what species it might be, often through a reference of previous studies
· Rapid antigen detection
· Rapid identification after culture
· Conventional tests
· ELISA test
· Molecular detection (nucleic acid probes and nucleic acid amplification)
· Rapid biochemical tests
· Direct microscopy
· Radiology
· Serology
· Biomarkers
· Molecular typing
7. Chronic Obstructive Pulmonary Disease (COPD):
COPD, or chronic obstructive pulmonary disease, is a progressive disease that makes it hard to breathe. Progressive means the disease gets worse over time. COPD can cause coughing that produces large amounts of a slimy substance called mucus, wheezing, shortness of breath, chest tightness, and other symptoms. Cigarette smoking is the leading cause of COPD. Most people who have COPD smoke or used to smoke. However, up to 25 percent of people with COPD never smoked. Long-term exposure to other lung irritants—such as air pollution, chemical fumes, or dusts—also may contribute to COPD. A rare genetic condition called alpha-1 antitrypsin (AAT) deficiency can also cause the disease.
· Emphysema and chronic bronchitis
· Signs and symptoms of COPD
· Genetic Factors
· Diagnosis of COPD
8. Immunology of Infectious Diseases:
Immunology is the study of the immune system and is a very important branch of the medical and biological sciences, that deals with the response of an organism to antigenic challenge and its recognition of what is self and what is not. By understanding how pathogens cause disease helps in the development of new therapeutic approaches. Virulence is the measure of the pathogenicity of an organism. The degree of virulence is related directly to the ability of the organism to cause infection despite host resistance mechanisms, it is affected by numerous variables such as the number of infecting bacteria, route of entry into the body, specific and nonspecific host defence mechanisms and virulence factors of the bacterium.
· Clinical immunology
· Virulence factor
· Infection and immunity
· Host- microbe interaction and biology
· Inflammation
· Immunology of diseases
· Microbial pathogenesis
· Development of vaccine
9. Treatment and Therapeutics:
Treatment and therapeutics of infectious diseases involves patient care and moral support including therapy, medicine and antimicrobial agent. Bacterial infections can be treated by administering antibiotics to the patients. Yeast infections can be primarily treated by sterilization methods. Parasitic infections can be treated by antiparasitic drugs. Diseases such as cancer can be treated by chemotherapy. Recent techniques have proved that there is no disease that cannot be treated.
· Antimicrobial agent
· Chemotherapeutic agent
· Traditional medicine
· Vaccine and vaccination
· Molecular therapeutics
· Biopharmaceutical Product
· Herbal treatment
· Chemotherapy
· Antibiotics and antiseptics
· Antiinflammatory drugs
10. Epidemiology of Infectious Diseases and Public Health Concerns:
The epidemiology of infectious disease (ID) involves study of the prevalence, incidence and determinants of infections in populations. Infectious diseases remain one of the most important causes of morbidity and mortality around the world. In addition to studying the rates of and risk factors for infectious disease, ID epidemiologists implement and evaluate interventions at the individual and community level to: prevent infection (primary prevention) and, among those with infections, to prevent development of disease (secondary prevention) or disease-associated death and disability (tertiary prevention).
· Infectious Disease Epidemiology
· Case Control Studies in Infectious Disease Epidemiology
· Cancers of public health significance
· Specific Chronic Diseases
· Disease surveillance
· Importance for public health, epidemiology, promoting factors, and prevention
11.Emerging Microbes & Infection:
The microbial world is complex, dynamic, and constantly emerging. Infection causing organisms reproduce rapidly, mutate frequently and adapt with relative ease to their new surroundings. Because of these characteristics, infectious organisms are able to alter their epidemiology, their virulence, and their susceptibility to anti-infective drugs. All forms of infectious organisms—bacteria, viruses, parasites, and prions are able to emerge or re-emerge in human populations and it is estimated that up to 70 per cent or more of all emerging infections have a source in animals.
· Detection of new microbes
· Epidemiology, organisms involved and transmission
· Disease reservoirs
· Nosocomial infection
· Direct and indirect mode of transmission
· The challenge of emerging and re-emerging infectious diseases.
· Relationship between virulence and survival
12. Infection Control & Prevention:
Infection control is the discipline concerned with preventing nosocomial or healthcare-associated infection, a practical sub-discipline of epidemiology. It is an essential, though often under recognized and under supported, part of the infrastructure of health care. Infection control and hospital epidemiology are akin to public health practice, practiced within the confines of a particular health-care delivery system rather than directed at society as a whole. Anti-infective agents include antibiotics, antibacterials, antifungals, antivirals and antiprotozoals.
· Infection control and health care epidemiology
· Infection prevention and control guidelines
· National Healthcare Safety Network (NHSN)
· Antimicrobial and chemotherapeutic agent
· Safe injection practices
13.Clinical Microbiology:
Clinical Microbiology is a branch of medical science concerned with the prevention, diagnosis and treatment of infectious diseases. Moreover, this field of science is concerned about various clinical applications of microbes for the improvement of health.
· Clinical analysis or clinical biology
· Toxicology
· Specific groups of microbial pathogens
· Control of antibiotic resistance strains and MDR strains
14. Microbial Genomics & Genome Sequencing:
The molecular mechanisms of infectious disease and identify potential therapeutic and diagnostic targets by exploiting next-generation genomic data. It focuses on the comparative analysis of genomes obtained from local clinical isolates of important pathogens such as Mycobacterium tuberculosis, Pseudomonas aeruginosa, Staphylococci, Campylobacter, Streptococci, ,and Acinetobacter baumannii and many other microorganisms.
· Microbial whole genome sequencing
· Bioinformatics
· Functional genomics
· Genome comparisons and phylogeny
Market Analysis
Market Report:
Diagnostic Microbiology 2018 is an opportunity to focus and analyse recent innovations and challenges in the field of Infectious Diseases, Diagnostic Microbiology and Microbial Genomics. Thus contributing both academicians and business partners to grow and spread their research and product respectively. Diagnostic Microbiology-2018 welcome attendees , presenters and exhibitors from all over the world.
Global Market Research Report:
Molecular Diagnostics:
The global molecular diagnostics market was valued at nearly $10.9 billion in 2017. The market is projected to grow at a compound annual growth rate (CAGR) of 14.3% from 2017 through 2022 to reach $11.6 billion by 2018 and $23.8 billion by 2022.
Infectious Disease Diagnostic:
The global market for infectious disease diagnostic, vaccine, and treatment products should reach $136.2 billion in 2017and $184.2 billion in 2022, demonstrating a compound annual growth rate (CAGR) of 8.9% from 2017 to 2022. This report includes Report Includes An overview of the global market for infectious disease treatments, with a focus on the growth in demand for newer pharmaceutical treatments, vaccines, and environmental products.
Animal Therapeutics and Diagnostics:
The global market for animal therapeutics and diagnostics totaled nearly $41.0 billion in 2017 and should total $48.5 billion in 2022, registering a compound annual growth rate (CAGR) of 4.1% for the period 2017-2022.
Biomarkers:
The global biomarkers market is expected to grow at a five-year compound annual growth rate (CAGR) of 16.2% from 2017 to 2022, increasing from $51.9 billion in 2017 to $98.6 billion in 2022.
Human Microbiome-Based Drugs and Diagnostics:
The global market for human microbiome-based drugs and diagnostics should reach a market size of nearly $9.9 billion by 2024.
Vaccine Technologies:
The global market for vaccine technologies reached $34.3 billion in 2017 and should reach $45.2 billion by 2022, growing at a compound annual growth rate (CAGR) of 6.8% from 2017 to 2022.
Antibiotics:
The global systemic antibiotics market should reach nearly $46.7 billion in 2022 from nearly $42.6 billion in 2017 at a compound annual growth rate (CAGR) of 2.8% from 2017 to 2022.
Treatment and Diagnosis of Sexually Transmitted Diseases:
The global market for treatment and diagnosis of sexually transmitted diseases was valued at nearly $52 billion in 2017 after increasing at a five-year compound annual growth rate of 9.3%.
In 2017, USA and Europe markets are expected to hold the largest share of the global market for Diagnostic Microbiology product. However, emerging regions such as Asia-Pacific (including Japan, China, and India) are expected to become the new revenue-generating pockets in the market in the next five years, due to growing number of hospitals and clinical diagnostic laboratories in India and China; expanding research capabilities for the development of innovative and affordable Diagnostic Microbiology testing procedures across India, China, and Japan; and rising incidences of infectious diseases.
Some major Diagnostic centers, Healthcare department, Pathology laboratory Hospitals, associated with Diagnostic Microbiology and Infectious Diseases research.
Companies Market Analysis Report:
According to the research analysis, Diagnostic and Medical Laboratories industry are an integral part of patients' medical evaluation and treatment. Laboratories are vital to the healthcare sector, as industry operators provide healthcare practitioners with information concerning the onset, severity and cause of patients' ailments and illnesses.
Top Companies:
Becton, Dickinson and Company
bioMérieux
Bio-Rad Laboratories
Danaher
Thermo Fisher Scientific
emergent Biosolutions
Immunotope
ACI Clinical
OraSure
The global Clinical Microbiology testing technologies market is expected to be worth US$3.4 billion by the end of 2024 from US$2.4 billion in 2017. During the forecast years of 2017 and 2024, the global market is expected to expand at a CAGR of 5.4% due to the increasing demand for automation in the field of Clinical Microbiology.
Top Companies:
Abbott Laboratories
Agilent Technologies
Becton
Dickinson
Beckman Coulter, Inc
These players are focused on new product development, diversification, market development, penetration to retain their dominance over the forecast period
The pharmaceutical sector is one of the most innovative industries in Canada. It is composed of companies developing and manufacturing innovative medicines and generic pharmaceuticals, as well as over–the-counter drug products. The sector is made up of a number of sub-sectors that service different market segments. These include brand-name pharmaceutical companies, generic drug firms, biopharmaceutical small and medium sized enterprises (biopharmaceutical SMEs), and contract service providers (CSP).Annual domestic pharmaceutical manufacturing production is valued at $10.7 billion in 2017 with a compound annual growth rate of 1.0% since a decade.
Pharmaceutical Companies:
Teva/Cobalt/Actavis
Apotex
Merck
Pfizer/Hospira
Astra Zeneca Roche
Gilead
AbbVie
Scope of the Report:
- Market study assessments for the regional and country level segments.
-Market study analysis of the top industry players.
-To analyse the market based on various factors-price analysis, supply chain analysis, porters five force analysis etc.
-The global Diagnostic Microbiology market has been evaluated as rapidly growing market and expected that the market will reach high growth figures.
-To provide historical and forecast revenue of the market segments and sub-segments with respect to four main geographies and their countries- Americas, Europe, Asia-Pacific, and Middle East & Africa.
-There has been huge demand for Diagnostic Microbiology in the diagnostic ,biotechnology and pharmaceutical companies as well as reference laboratories.
Top Societies and Associations Around the World:
Canadian Association for Clinical Microbiology and Infectious Diseases
European Society of Pathology
American Society for Microbiology
Clinical Immunology Society
Association For Molecular Pathology
Federation of European Microbiological Society
Microbiology Society
The Swiss Society for Microbiology
Southeastern Association for Clinical Microbiology (SEACM)
Worldwide Universities:
University of Oxford
Imperial College London
University of Tokyo
University of Cambridge
University of Glasgow
University of Manchester
University of Nottingham
University of Pennsylvania
Philadelphia University
Universities of USA and Canada:
McGill University
University of Washington
Stanford University
University of California, Los Angeles
University of Toronto
Duke University
Rockefeller University
Target Audience:
Directors, Board Members, Presidents, Vice Presidents, Deans and Head of the Department
Directors of Associations and Societies
Researchers, Scientists, Faculties, Students
Clinical Microbiology and Pathology Associations and Societies
Medical Colleges
Pharmaceutical Companies and Industries
Medical Devices Manufacturing Companies
Drug Manufacturing Companies and Industries
Laboratory Technicians and Diagnostic Companies
Healthcare Industries
Business Entrepreneurs and Industrialists
To Collaborate Scientific Professionals around the World
Conference Date September 24-25, 2018
For Sponsors & Exhibitors
Speaker Opportunity
Day 1
Supported By
All accepted abstracts will be published in respective Conference Series LLC LTD International Journals.
Abstracts will be provided with Digital Object Identifier by